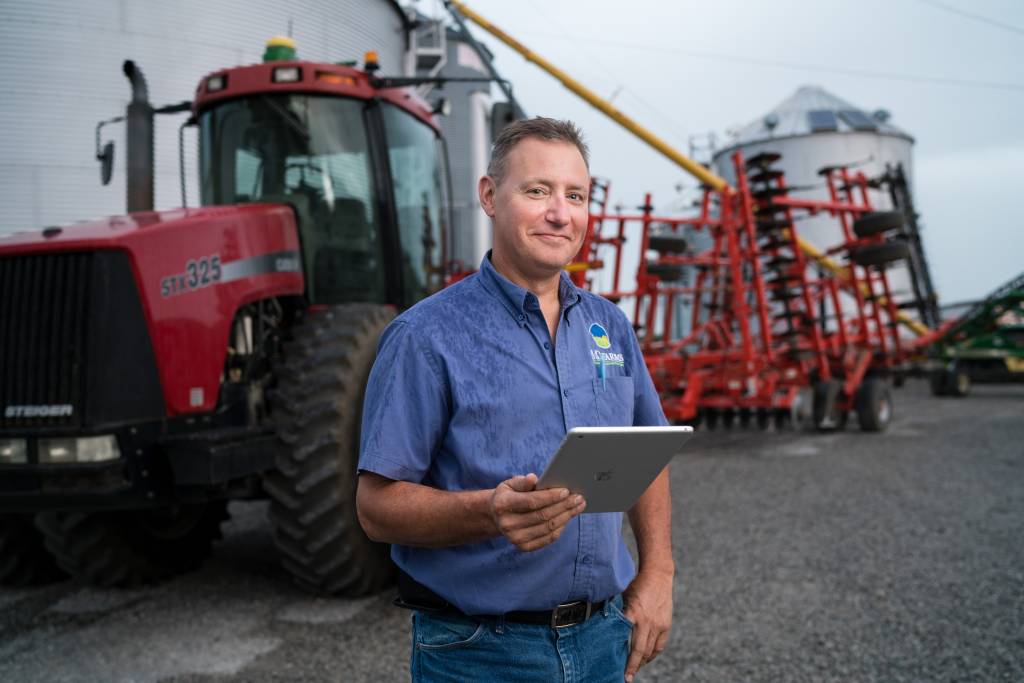 Agriculture, by nature, is an unpredictable business. Providing our customers with exceptional service is just how we do business at M&D Farms. We do it by utilizing advanced technology, round-the-clock vigilance, and flawless execution – to lower the cost and increase efficiency, combat weather, and disease, and nourish the land, all while maximizing the product capability of every single acre.

Mark & Diana Wachtman started M&D Farms in 1996 with their office located at their home in Okolona, Ohio. M & D Farms is based out of Northwest Ohio and started by raising commercial corn, soybeans, wheat, and alfalfa on less than 300 acres.
Today M&D Farms has over 2,400 acres in production which include commercial corn used in thousands of consumer products, livestock feed, and bioethanol; Non-GMO soybeans for domestic and export customers; Soft red winter wheat, Hard white, and Hard red winter wheat for a custom flour mill, and Popcorn for commercial sale. M&D Farms also provides custom planting, spraying, and harvesting services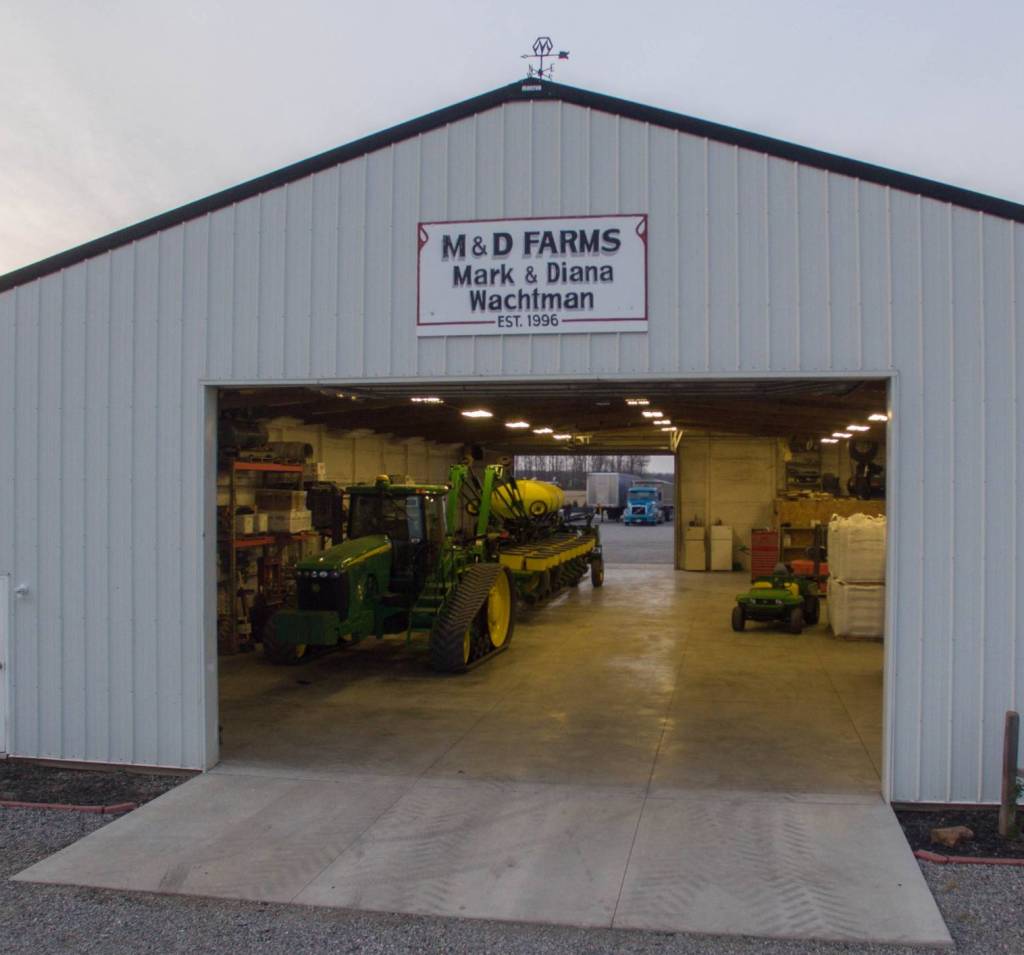 Growing and sustaining our vision
M&D Farms is dedicated to being good stewards of the land and environment. We show our dedication by giving excellent service to our landowners, neighbors, and the community. By thinking ahead to the future of the environment and exploring new and innovative techniques and technologies.
To remain successful, we must be profitable. A healthy company is a financially sustainable company, and that requires a long-term perspective when setting expectations. The sustainability concept of the business could be summarized as a sort of "win-win." It's in the best interest of all those associated with M&D Farms that we are good stewards of the land and good citizens of the communities where we live and work – neither of which we can do without remaining profitable.
M&D Farms was established in 1996 with growing on less than 300 acres.
We now have over 2,400 acres in production. Are you ready to grow with us?